Never miss another sale thanks to our accessories for SumUp payment termial devices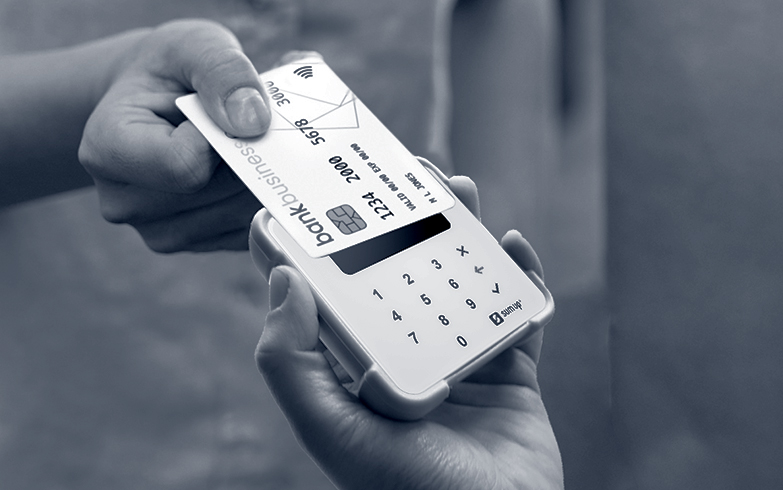 MOBILIS® SOLUTIONS FOR SUMUP AIR AND SOLO PAYMENT TERMINALS
MOBILIS® is a leading French manufacturer of protection and transport accessories for SumUp, the leading brand of electronic payment terminals.
The SumUp Air and SumUp Solo payment terminals are the perfect solution for small retailers. The protection of their intuitive screen, touch-sensitive keypad and elegant design are a priority for MOBILIS® in the aim to ensure that customers enjoy the best possible payment experience in all confidentiality!
Our unbreakable screen protectors, our belt holsters and our colourful custom-fit cases will ensure the advanced functionalities of your SumUp Solo and SumUp Air terminals for years to come. They enable you to efficiently conduct secure transactions, hands-free.
Opt for protection and portability solutions for SumUp Air and SumUp Solo devices, tested and approved for the everyday use of highly mobile retailers.
MOBILIS® EXPERTISE 
AT THE SERVICE OF THOSE ON -THE -JOB
At MOBILIS®, we are committed to provide optimal user experience by ensuring that you benefit from the innovative features of your SumUp Air or SumUp Solo payment terminals for as long as possible!
Our prototype engineers can scan any model of payment terminal (SumUp and all other brands) to obtain a 3D version and hence design a custom fit protective case or belt holster that guarantees accessibility to the various ports and functions of each device. Protect your payment terminal to enhance its lifespan and optimise cost efficiency.
FOR EVERY SUMUP PAYMENT TERMINAL,
A MOBILIS® SOLUTION EXISTS
OUR SOLUTIONS FOR SUMUP PAYMENT TERMINALS
CUSTOMER REVIEWS ON AMAZON
A perfect fit for my SumUp Air, the case appears to be very rugged and the colour is very nice too.
I'm delighted with this product, super easy to fit to the SumUp terminal. Nice blue colour. The case is very heavy-duty, I've dropped my terminal on the floor several times and it's never broken!
Value for money: excellent, fits well without impeding button usage. Robustness: solid materials. Style: discreet design that matches the colour of the device.
A protective case for the SumUp payment terminal that fits easily and provides good protection in the event of an accidental dropping. An essential item for any retailer. Great value for money. Highly recommended.