Find a suitable holster
at the best price.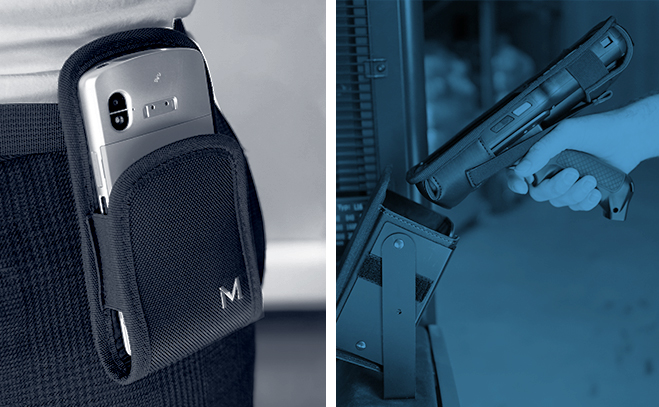 Keep your device
within easy reach!
Enjoy quick and easy access to your device, as and when you need it.  
Our textile holsters for mobile devices offer the best quality/price/durability ratio on today's market!  
Easily worn on a belt, as a shoulder strap, on the thigh, attached to a forklift or screwed to a workstation, our textile protective cases accompany you on the job. 
Keep you device on hand and save time in your daily routine!
Express delivery firms, postal services, warehouses, and logistics hubs are faced with a significant number of orders to prepare and parcels to be shipped.
Quick, on hand access to your device, secured in a specific holster and adapted to your daily activities, proves beneficial for both businesses and users!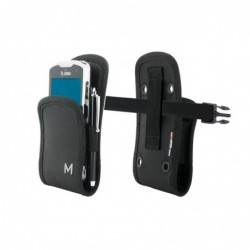 Ref 031008
Holster Basic
Size S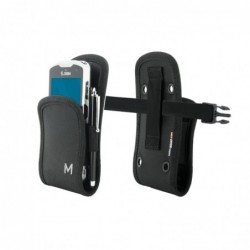 Ref 031009
Holster Basic
Size M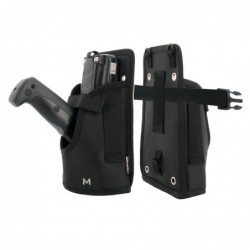 Ref 031004
Holster Pistol Grip
Size L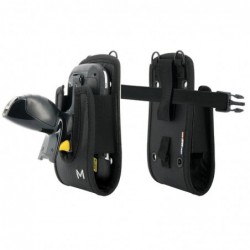 Ref 031010
Holster Pistol Grip
Size S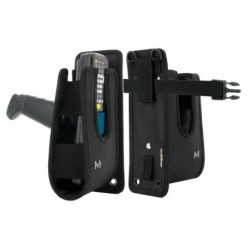 Ref 031011
Holster Pistol Grip
Size M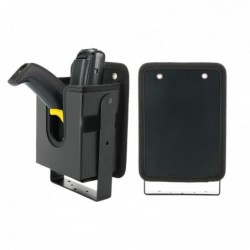 Ref 031015
Holster Pistol Grip for Forklift
Universal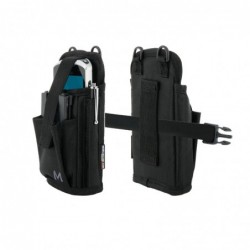 Ref 031001
Holster Refuge
Size S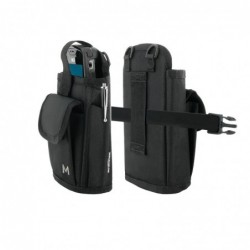 Ref 031002
Holster Refuge
Size M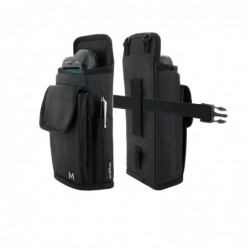 Ref 031003
Holster Refuge
Size L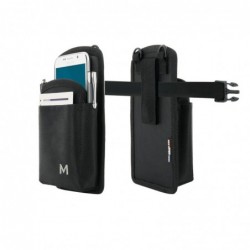 Ref 031012
Holster Smartphone
Size 6-7''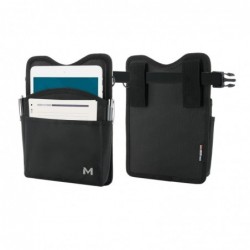 Ref 031013
Holster Tablet
Size 8''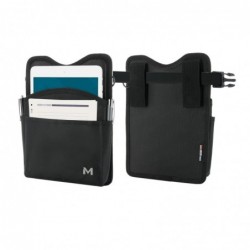 Ref 031014
Holster Tablet
Size 10''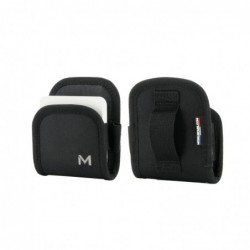 Ref 031016
SumUp Air - Solo Terminals Holster
Universal
Perfectly adpated to your model of device
Whatever your mobile device; smartphone, barcode scanner, pistol grip, mobile printer or tablet, we have the solution to facilitate its transport.   
Our holsters come in different shapes and sizes, to perfectly fit your device. They keep it protected and guarantee easy access throughout the working day. 
Solutions adapted to the nature of your job
Each working environment boasts a specific attachment system. 3 options include: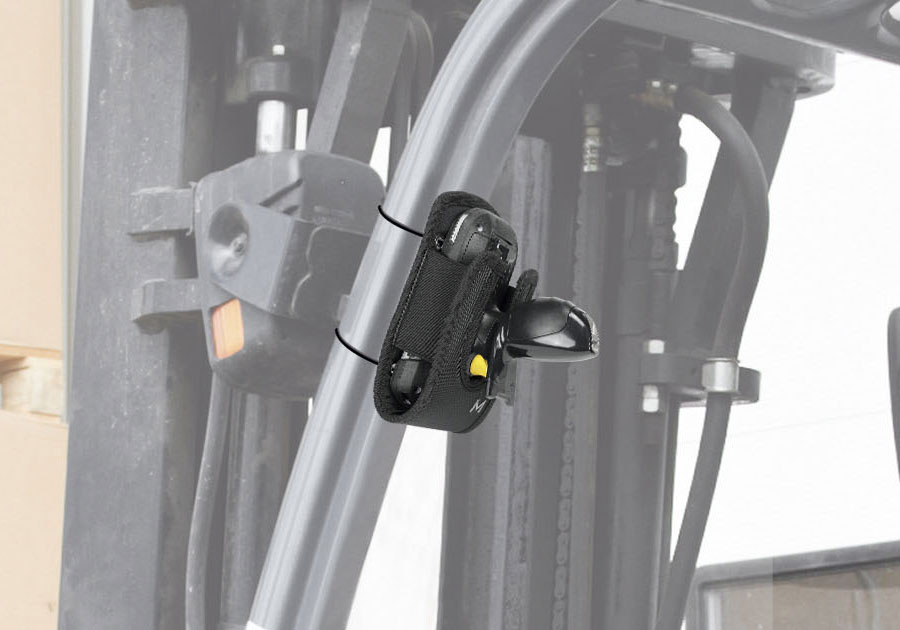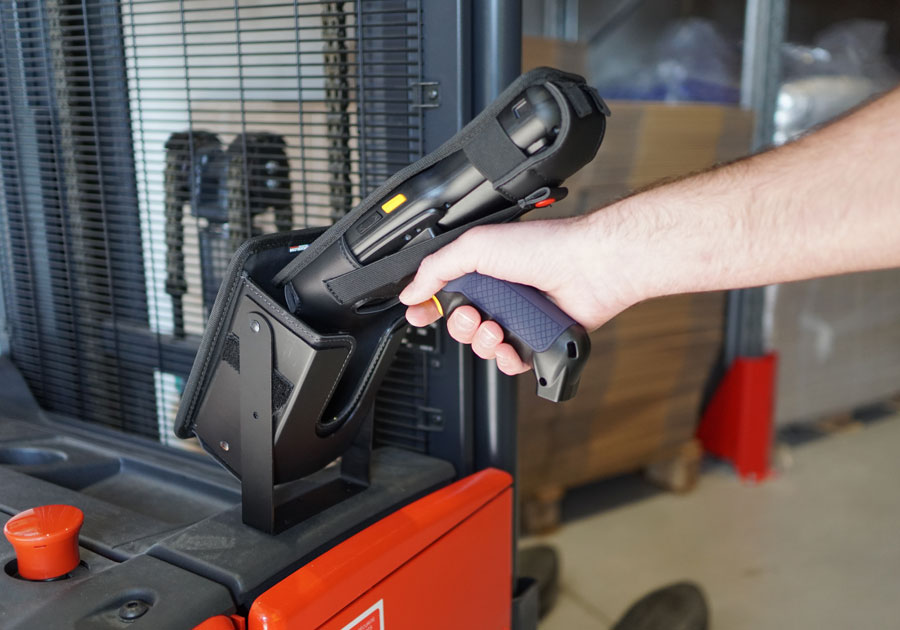 Rapid access
to facilitate repetitive and
frequent movements on the job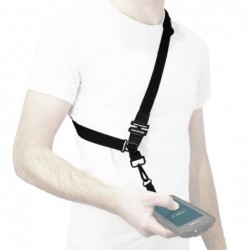 Ref 001084
Universal breakaway shoulder strap - 1 attachment point
Universal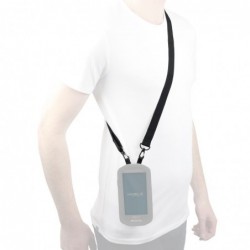 Ref 001048
Basic shoulder strap - 2 attachment points - include 4 soft rings
Universal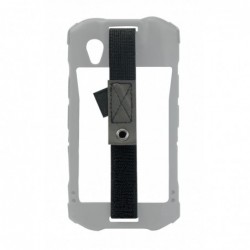 Ref 001049
Elastic Hand strap with stylus holder
Universal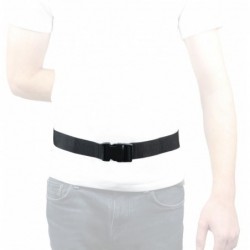 Ref 001056
Soft belt - 40 mm - Quick Snap Buckle
Universal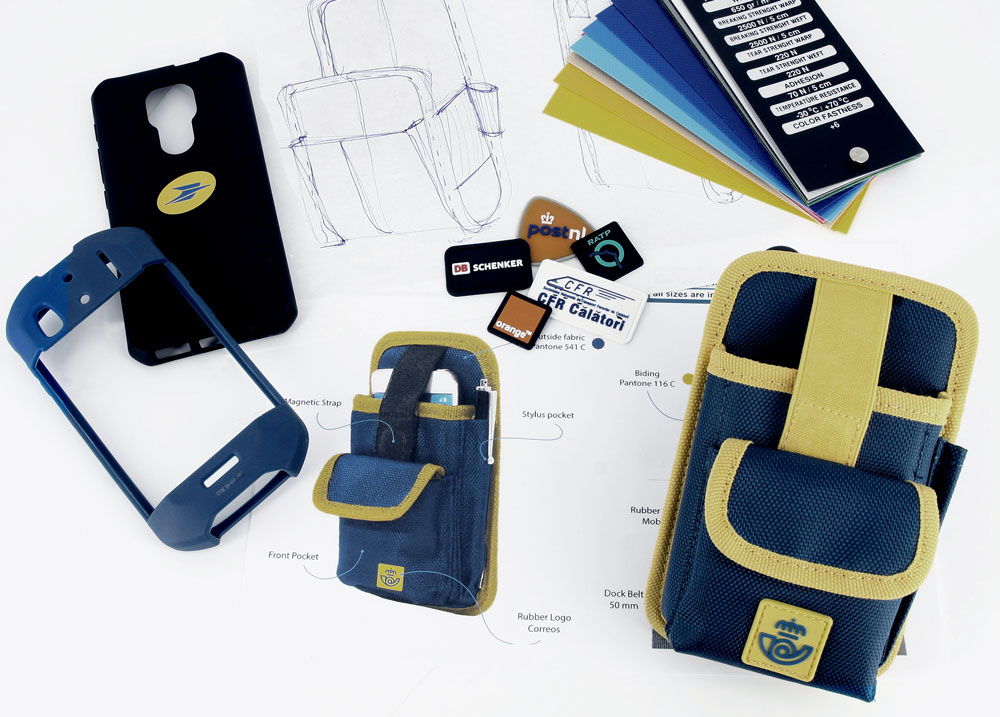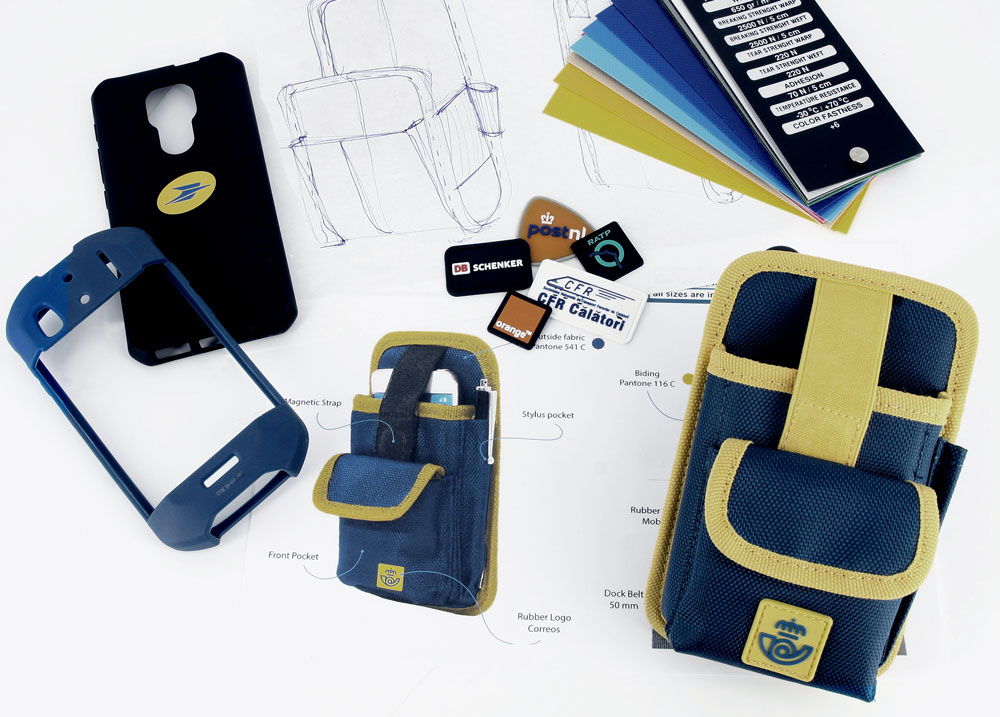 We adapt and customise our holsters to both your business requirements and your company image: portability solutions (armband, tablet holder), clip system, car phone holder, dimensions, specific configuration (pistol grip), materials, colours, company logo etc. 
Tell us what you need and we will design the most suitable holster.