Protect and transport your
Samsung Galaxy XCover rugged smartphone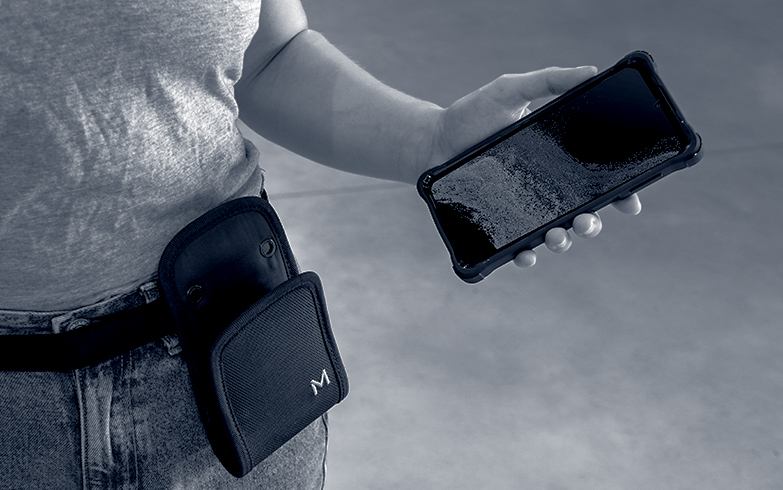 MOBILIS® PROTECTIVE CASES FOR RUGGED SAMSUNG SMARTPHONES
Designed for professionals in the transport, logistics and catering sectors, Samsung XCover is THE range of rugged smartphones.
Developed to withstand extreme conditions, the Samsung XCover robust professional range is ideal for use where the unexpected is not an option and productivity is paramount.
Due to a high risk of being dropped, these robust smartphones still require ultra-resistant protection and specific portability accessories (cases, screen protectors etc.). Our products enable you to work with your smartphone in a high-risk environment, to enjoy quick and easy access to all functions even when wearing gloves. 
ENJOY THE FULL POTENTIAL OF YOUR
RUGGED SAMSUNG MOBILE PHONE

Choose protection and portability solutions designed for active professionals.
TWO SPECIALISTS WORKING HAND IN HAND
TO IMPROVE YOUR PRODUCTIVITY
We work closely with the team at Samsung to keep abreast of new technological advances and rapidly adapt our solutions to new device models. Our unrivalled responsiveness enables us to adapt to new tools and meet specific client requirements.
We combine our respective expertise to provide you with a user experience worthy of your Samsung device. We understand how important the performance, durability and functionality of your device is to your business and we strive to create solutions that maximise its potential.
COMPATIBLE WITH SAMSUNG XCOVER SYSTEMS
In daily contact with the Samsung teams to ensure perfect compatibility between our solutions and your Samsung mobile device, our design department boasts all the elements necessary to design bespoke MOBILIS® protective cases, screen protectors and accessories that are perfectly compatible with every model of Samsung XCover rugged phone.
Our expertise, our solutions for protection and our portability accessories, developed in partnership with Samsung, ensure a safe user experience and increase productivity by maximising the performance of your device.
For every SAMSUNG product,
there is a Mobilis® solution exists
Our solutions for SAMSUNG TERMINALS