Designing sustainable products
to improve your productivity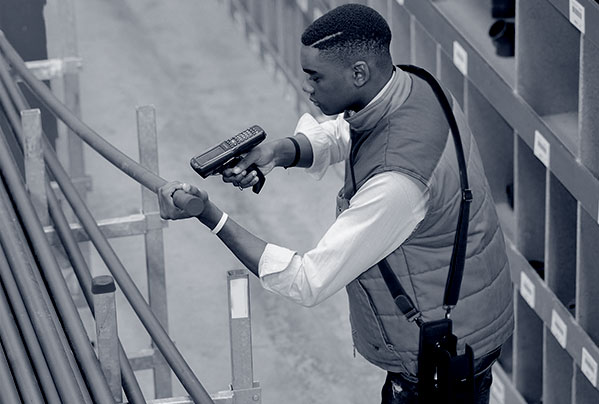 our purpose:
to protect and optimise 
MOBILIS® was born over 30 years ago from a recurring problem: the breakage of mobile IT equipment used on filed. Our first client spent his time repairing 300 laptops belonging to the sales team. Shocks and breakages resulted in a loss of productivity, equipment downtime, logistics costs, high maintenance and repair costs.
In 1993, we designed the first permanent protective laptop case that did not need to be removed during product use and transport. 
A device + a business gesture = a MOBILIS® product
30 years later, we continue to favour those who use our products, their work environment and their business constraints.  This makes us different and shows our commitment. 
We do not manufacture simple accessories, we design solutions to extend the life of professional IT equipment! Making products more "sustainable" is at the heart of our concerns and commitments.
Our difference: the ability to integrate our knowledge
Ever since our creation, we have strived to internalise our skills and improve our areas of expertise. This has become our strength and the reason for our success.  We are the only IT accessories company to have our own French-based factories (two industrial sites) and so many internal know-how. 

A design department
for 3D creation and design, rapid prototyping, textile patterning etc.

A testing
and quality control centre

A plastic injection
plant and expertise center (Annecy)

A textile plant
for CUTTING, SEWING AND ASSEMBLY (Méreau)
100 people work every day to accurately respond to client specifications, to ensure deadlines and quality. Every year, we handle more than 700 projects for IT terminal cases, holsters, mounts and accessories (SumUp payment terminals for example). More than 1.5 million products leave our factories per year to be delivered to our 3,000 customers.
Our product research and development department responds to the challenges of transport & logistics, field mobility, trade & distribution, industry and public sectors. 
3D design
3D printing
Rapid prototyping
Sourcing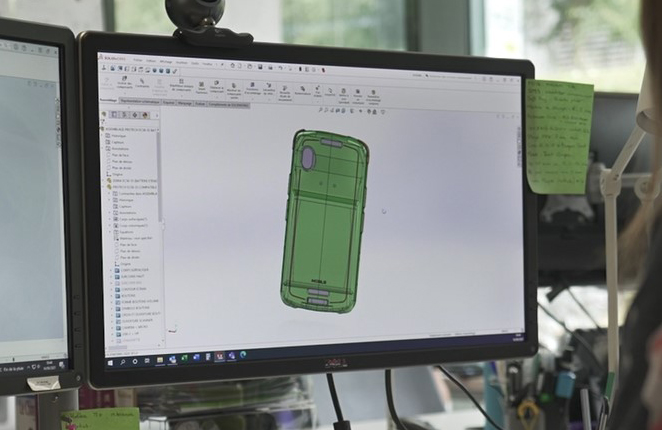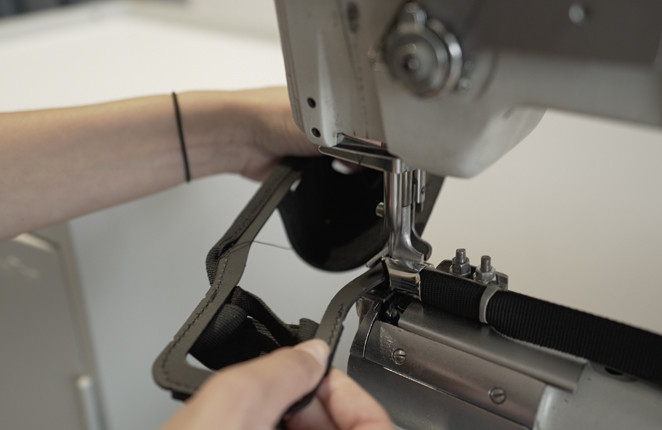 Stitching & assembly
Injection
Testing & certification
Personalised project support 
Testing with the teams in the field 
Manufacturing & delivery tracking
Guarantee 
Product repairs in France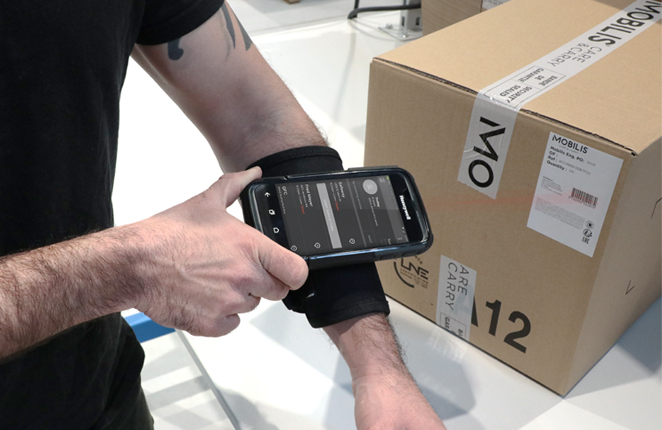 Our commitments: the design of eco-conscious products
Environmental performance is a major issue for our company. For 30 years, MOBILIS® has chosen to design 100% of its products in France in the aim to master the design, quality, manufacturing and CSR impact throughout a product's life cycle. 
We design our products with view to durability, recyclability and reparability.
Our teams select high quality materials, sourced mainly in France and Europe, certified: Oeko-Tex, BlueSign, Global Recycled Standard,  Origine France Garantie etc.
We commit to designing and manufacturing our products in our own French-based factories to offer you quality solutions, extend the lifespan of your IT terminals and improve your productivity.  Our protective cases, holsters and screen protectors are not only designed to protect your DataCapture devices, they are adapted to your business use, in order to improve the productivity of the end user.
MOBILIS® DataCapture

KEY FIGURES:
100 references 
developed per year
500,000 units
produced per year
2022: MOBILIS® has been awarded silver medal by the ECOVADIS certification for its eco-responsible actions 
2019: Opening of the 2nd factory in France: plastics injection and expertise center
2015: Integration of 3D modeling
2008: Factory modernisation: integration of automatic laser cutting and CAD
2007: Opening of the design department at the Annecy headquarters (Haute-Savoie - France)
2001: 1st DataCapture project: to equip 4,000 TNT delivery drivers (Symbol PDT 8100)
1999: 1st factory in France: cutting, stitching and assembly workshop
1993: MOBILIS® designed the 1st permanent protective case for laptops